Our goal is to help others find their own creativity, joy,
and enthusiasm for the art of embroidery and sincerely hope you "Stitch your
next Adventure" with us!
All our kits are designed and assembled in our studio in
Port Orchard, Washington.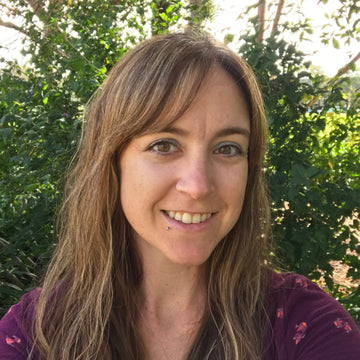 Meet Rosanna
Besides being a passionate fiber artist and teacher, Rosanna is a wife, mother, member of the Society for Embroidered Work, and aspiring farmer.
She teaches embroidery workshops online and is always looking to partner with host studios.
Our Promise
Quality Supplies

We want you to get started on your embroidery adventure with the finest supplies in your kit so you can enjoy the process from the beginning. We equip you with all the right tools to inspire creativity and encourage you to Keep Going with an enjoyable, portable project.

Environmental Impact

Our designs are deeply influenced by our adventures outside, and we want to honor our environment by being as eco-friendly as possible.

Our kits are packaged in reusable muslin bags, eliminating any plastic packaging. They were designed to be lightweight and compact for easy shipping, further reducing our carbon footprint.

Giving Back

In an effort to give back, each month we donate a percentage
of our sales to local charities.

FIND OUT MORE